The Pillar of Housing Award is presented to individuals who have not only had a significant impact on MHEG, but have shown vision, leadership and commitment to improving affordable housing.
Pillar of housing award recipients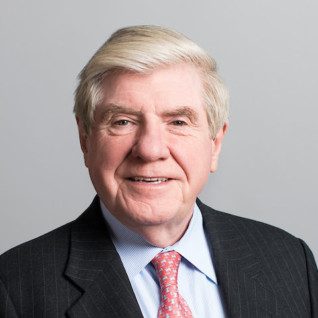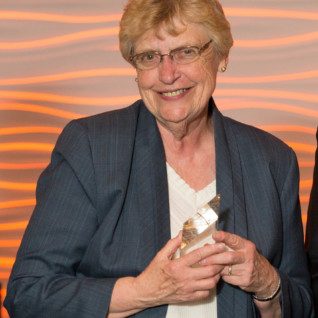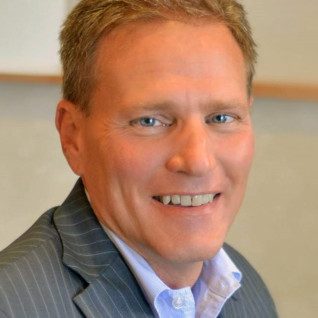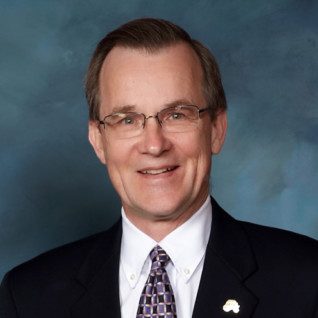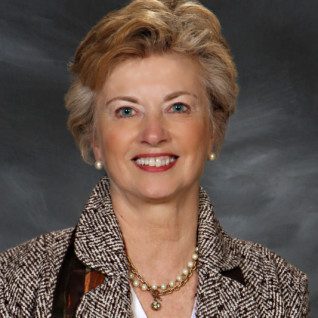 Senator E. Benjamin Nelson
Senator Ben Nelson played a vital role in the creation on MHEG. In 1992, while serving as Governor of Nebraska, he recognized there was a serious need for affordable housing in the state. His solution was to create the Nebraska Affordable Housing Commission and give them the task to establish a state equity fund. Senator Nelson and the commission would spend two long years securing projects and procuring equity capital for the first fund, Nebraska Affordable Housing Fund 1993, L.P.
Senator Nelson's vision to create the state equity fund, a new source of funding aimed to meet Nebraska's housing needs, commenced the founding of MHEG. Senator Nelson also served as Chairman of the Board for the first year.
Sister Marilyn Ross
Sister Marilyn Ross had a passion for helping low-income individuals and families acquire quality, affordable housing. She not only had a significant impact on MHEG, but on the North Omaha community as well. Sr. Marilyn served as the Executive Director of Holy Name Housing Corporation, a non-profit organization that has been revitalizing North Omaha neighborhoods for over 30 years until she retired in 2015. HNHC believes that every resident has the right to decent and affordable housing and has been renovating and building homes that are sold to low- and moderate-income families in the North Omaha community.
In addition to her dedicated work at HNHC, Sr. Marilyn was an active participant in the formation of MHEG. She served on the Board of Directors from 1993-2010 and as Chairman from 2000-2010. During her 15+ years on the board, her knowledge and leadership were a permanent source of support and guidance for MHEG. Sr. Marilyn passed away in April 2022, but her legacy lives on in the hundreds of homes she helped create.
James K. Rieker
James (Jim) K. Rieker was the original MHEG employee. Appointed to the Nebraska Affordable Housing Commission to lay the groundwork in creating a state equity fund, Jim worked with several other key players to establish the Equity Fund of Nebraska (now known as MHEG). Under Jim's leadership and dedication MHEG surpassed any expectations made in 1992. He took MHEG and developed it into the successful company that it is today. During his 20 years at MHEG, he changed the lives of thousands while fulfilling his passion for affordable housing and inspired staff to remember the purpose behind the company and our mission.
Richard E. Schenck
Richard (Dick) Schenck served as Senior Vice President for Community Development Wells Fargo, managing a 14-state area. He worked extensively with community organizations and Wells Fargo in addressing community development needs for over 40 years.
In addition to his dedicated work at Wells Fargo, Dick was an active participant with MHEG. He joined MHEG's Board of Directors in 2000 and served as the Chairman from 2010-2016. He also served on the Central, Northeast and Northwest Operations & Investment Committees as well as MHEG's Audit & Investment Committee. He was an excellent service leader providing years of support and commitment.
Christine Hensley
Christine (Chris) Hensley was a champion of affordable housing and community growth throughout her long career. She retired as Vice President of Community Investment for Bank of the West in 2012. She also served as a ward representative on the Des Moines City Council for 24 years, the longest-serving member in their history, when she stepped down in 2017.
Chris was one of the initial members of the Iowa Equity Fund Management Committee, now known as the Northeast Operations & Investment Committee, when it was established in November 2001. She played an enormous role in the founding and growth the Iowa Equity Fund. She was also instrumental in establishing Midwest Housing Development Fund, our CDFI lending subsidiary. Chris joined the MHEG Board of Directors in 2010 and served as the Chairman during her last year in 2019.